Thai Property Insights
Browse our latest articles to learn more about  trends and issues impacting Thailand's property market. Our original content dives deep into these issues and provides you with the most timely, thoughtful insights available.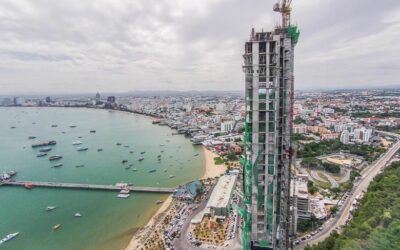 Investing In Off Plan Property in Thailand - What Are my Risks and How Do I Maximize my ROI? Purchasing property in a foreign country for the first time can be a scary thought, and requires some research to understand rules, regulations and restrictions to foreigners...
read more
Property Insight Categories
Insights – Thailand
About Thailand
Living in Thailand
Thai Immigration / Visa Guidelines
Legal & Tax Considerations
Getting to and Around Thailand (transportation)
Living in Bangkok
About Bangkok
Bangkok Residential Areas
Bangkok Property Insights
Places to Stay in Bangkok (hotels, holiday lets)
Bangkok for Families (includes schools)
Dining, Entertainment & Shopping in Bangkok
Living in Pattaya
Pattaya Property Insights
Places to Stay in Pattaya (hotels, holiday lets)
Pattaya for Families (includes schools)
Pattaya Entertainment
Pattaya Dining
Pattaya Shopping
Pattaya Golf
Pattaya Health & Wellness
We're Here to Help – Let's Connect
If you have any questions about real estate in Thailand don't be shy to ask. We've been helping property investors buy, manage, sell and rent since 2003.