Long-term residents and serial visitors remember the history of Pattaya as just another sleepy fishing village on Thailand's extensive gulf coastline. There were precious few visitors other than those family and friends coming to see a local. The original name of "Pad Tha Ya" has a typically long Thai meaning, being "wind blowing from the southwest to the northeast at the beginning of rainy season". Better to stick with Pattaya don't you think?
History of Pattaya – how it all began
The instrument of change for Pattaya came about in 1961. American soldiers serving in the Vietnam war were sent to the village on R&R. Just these 100 or so servicemen began the unstoppable change to the face of Pattaya. Their appearance and their needs triggered first a flow, and then a flood of development – a dynamic process that's never abated in the decades since. Within months fisherman's huts along the beach were replaced by a full range of accommodation, from small bungalows to super deluxe hotels and guesthouses. Fishing boats were adapted by the dozen to become tourist boats.
Pattaya Today
Since 1978 Pattaya City has been administered under a special autonomous system with the status of a municipality, separately administered by the mayor; an official responsible for making policies, organizing public services and supervising all employees.
Pattaya has long been a city of acceptance and understanding of other ideas and cultures – a beacon of diversity. It is the international meeting place of many nationalities where one will find all types of cuisines, businesses and entertainment venues. These factors, and many individual stories, combine to make Pattaya an amazing city of fun, passion and economic growth. And all of these factors combine to today's history of Pattaya.
Pattaya offers many activities. Being a coastal city, water sports such as fishing, diving, boating, jet skiing and island-hopping are always popular. Want to keep your feet dry? The area offers so many high quality golf courses (over 20 within an hour's drive) it would be hard for even the most avid golfer to play all of them. Plus there are go-carts, amusement parks, elephant rides, bowling, lawn bowling, bungee jumping, traditional Muay Thai boxing and more. Gaming enthusiasts have bridge, darts, cribbage, poker and quiz nights. The food here is incredible with great restaurants and the widest variety of dishes possible anywhere. And let's not forget the best night life in the world—the label of 'fun city' is no mistake.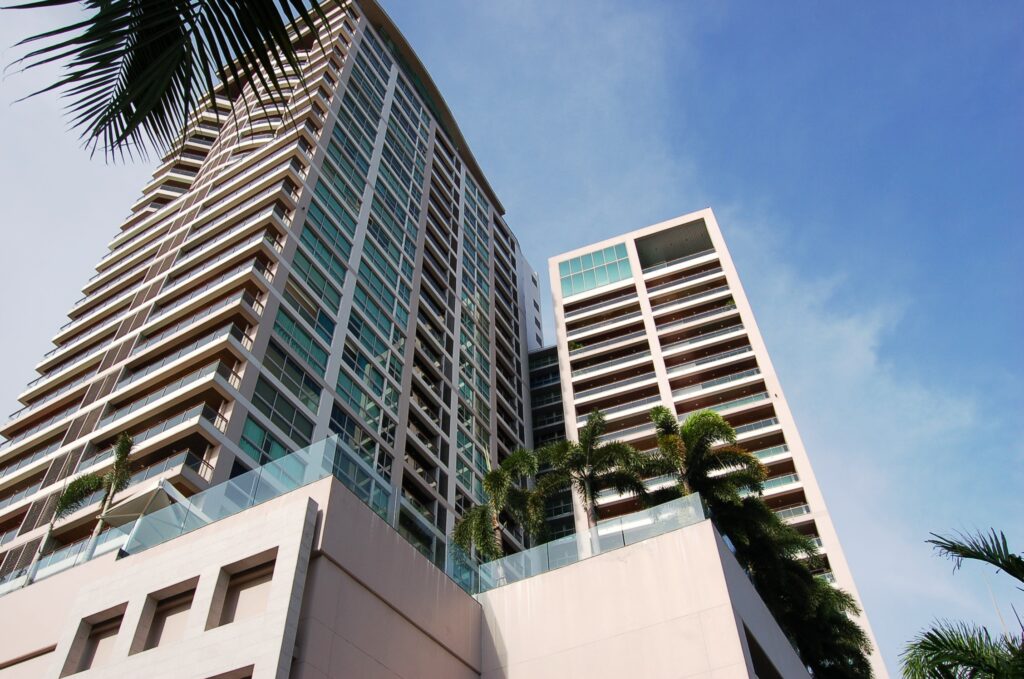 The powdery golden beaches are frequented by sun bathers from many nations, bringing an international flavor to the region. Pattaya is also the top destination for Thais seeking a weekend jaunt or a second home.
Fueled by tourism and expatriate resident growth, Thailand's number of arrivals has grown exponentially from those first 100 early days. As recently as 1995 the number of arrivals was just under 7 million. By 2019 that number had swelled to 39.8 million arrivals. The number of visitors to Pattaya was 9.4 million, second only to Bangkok . These visitors are made up not only Thais, but also people from Europe and Asia, the Middle East, Americas and Australia. Quite simply, the world has made Pattaya its playground.
Living in Pattaya – a wide selection of homes to choose from
With the increase in the number and quality of visitors over the past two decades the property market has evolved to match buyers' demands. Numerous residential properties of all standards, including condominiums and private homes, have been developed. Standards range from affordable studios all the way to luxury penthouses and expansive villas. You'll be able to learn about Pattaya's neighborhoods and residential communities as well as conduct a detailed property search throughout this website.
If you have any questions, would like assistance with your property search or would like to view one of our many listings, we welcome you to contact us today.